COVID-UPDATE 13.06.2021
+++WE ARE ALLOWED TO OPEN OUR SANITARY FACILITIES ON 18. JUNE.+++
Campsite, restaurant und kiosk are open to visitors who have their own sanitary facilities.
Our sanitary facilities are open with some restrictions; half the toilets and showers are accessible, both our outdoor showers are accessible.
There is no negative COVID test required for staying at the campsite, for picking up dishes from the restaurant and for sitting outside at the restaurant.

We are acting in accordance with the 7-day incidence in the area of Bad Kreuznach and the regulations of Rhineland-Palatinate and Germany. Please check the regulations before your stay with us. This website is not updated daily. You find official updated information on the following pages:

Incidences in the area of Bad Kreuznach (German): click here.
Information regarding the regulations within Rhinaland-Palatinate (English): click here.
Test stations within Rhineland-Palatinate (German): click here.
Please also take a look at this information for people travelling to Germany provided by the Federal Foreign Office and the Federal Ministry of Health (English).
If you have any further questions, you can contact us any time. We are looking forward to welcoming you soon.
Willkommen!
Hartelijk welkom!
Welcome!
Welcome to our website! Our campsite is located in central Germany close to the rivers Nahe and Rhine and the Hunsrück hills, and only a few miles away from the motorways A61 and A60.

Far away from the madding crowd, but certainly not isolated, you can completely relax in the peaceful and quiet country side where our campsite is situated.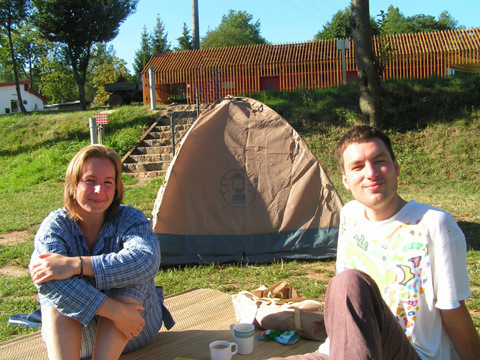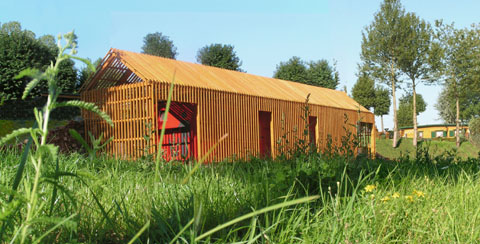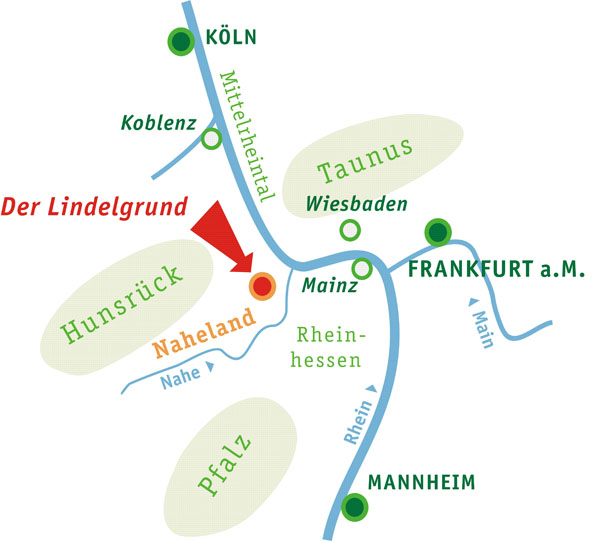 However, the Nahe country has a lot to offer: the excellent local cuisine, historic ruins, activity programmes like the Barfußpfad - a footpath that you have to walk on bare feet - or the Nahe cycle path and of course relaxation in one of the three nearby health centres.
Videos of the campsite
June 2020: Our water playground is finished - lots of fun guaranteed! (In the video further below you see the construction work in 2019.)
July 2019: TV channel SWR visited us for the local program Landesschau Rhineland Palatinate.