Lindelgrund is a place where the history of technical science, architecture and landscape form a unique alliance. The grounds used to be a moulding sand pit owned by the Faust family until 1970. The red moulding sand is characteristic for Lindelgrund and you'll find it everywhere: in the quarries and in the brick walls.
History is connected with present and you are invited to join us and go through this evolution time after time. All together we call this a land- scaped campsite and we are committed to trans- form history, landscape and campsite into a place full of experience.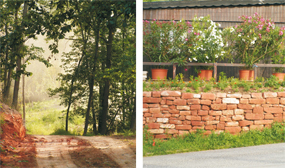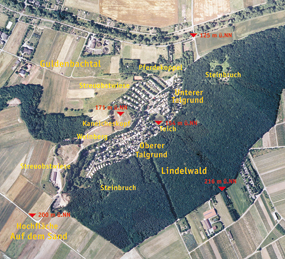 he whole area includes....
160 static vans in the valley and on terraces
40 touring pitches
5 hectars forest
2 quarries
1 pond
a narrow-gauge railway museum stretching for ± 1.5 miles
an ecological vineyard of ± 1½ ha
several orchards