Willkommen!
Hartelijk welkom!
Welcome!
Welcome to our website! Our campsite is located in central Germany close to the rivers Nahe and Rhine and the Hunsrück hills, and only a few miles away from the motorways A61 and A60.

Far away from the madding crowd, but certainly not isolated, you can completely relax in the peaceful and quiet country side where our campsite is situated.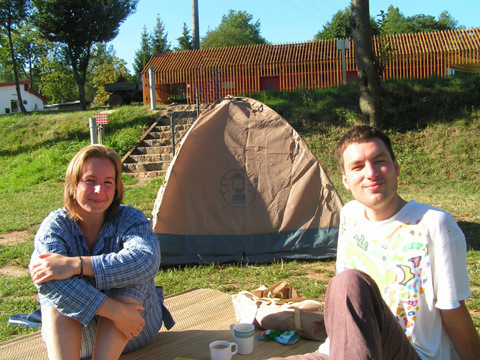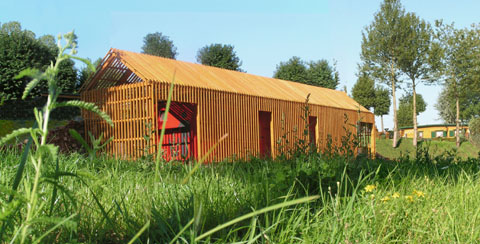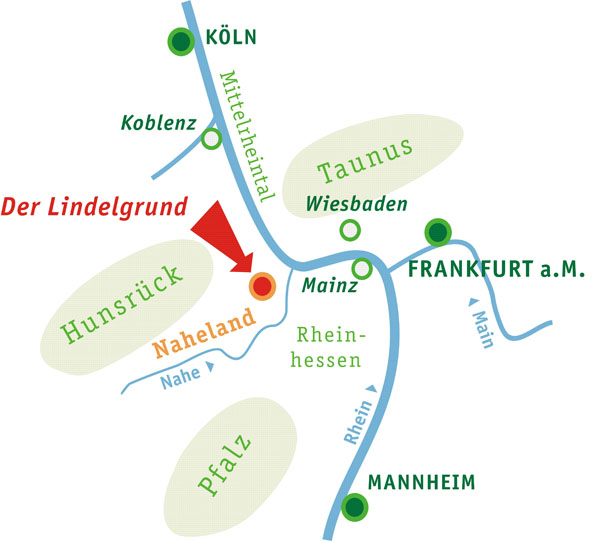 However, the Nahe country has a lot to offer: the excellent local cuisine, historic ruins, activity programmes like the Barfußpfad - a footpath that you have to walk on bare feet - or the Nahe cycle path and of course relaxation in one of the three nearby health centres.
Videos of the campsite
June 2020: Our water playground is finished - lots of fun guaranteed! (In the video further below you see the construction work in 2019.)
July 2019: TV channel SWR visited us for the local program Landesschau Rhineland Palatinate.